Welcome David Lopez to Team Mia's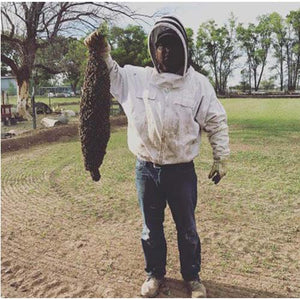 We are excited to welcome David Lopez as a blog author to Team Mia's. David is a beekeeper and owner of Adobe Bee Farm. 
David started with two top-bar beehives, but very quickly fell in love with how softly the bees foraged from early morning all the way to sunset, visiting flowers and tending to their colonies - all the while unaware of their vital contribution to so many necessities humans enjoy in our world.
David's focus is on working alongside the bees, learning from the bees, and ensuring the environment around the hives are as natural as possible. 
Stay tuned for useful information on honey bees and the lovely honey they produce.
To learn more about David, go to Mia's Our Team page. 
Leave a comment
Comments will be approved before showing up.