Mia's Botanicals available at El Rancho de las Golondrinas – connecting the present with the past!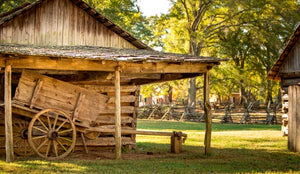 I am proud to announce the collaboration with El Rancho de las Golondrinas in Santa Fe, NM!
Our connection to history can be summed up best with a quote from Ralph Waldo Emerson "… man is a bundle of relations, a knot of roots, whose flower and fruitage is the world…"
In April, the folks at The Swallow's Nest gift shop at El Rancho de las Golondrinas added Mia's Botanicals Aromatherapy Personal Care Products to their gift selection.
You can find Mia's all-natural aromatherapy lip balms, Bodacious beard oil and more!
Please stop by and pick up your favorite Mia's Botanicals aromatherapy products. Tell them Karin from Mia's sent you.
Sincerely,
Karin
More about El Rancho de las Golondrinas. . .
 El Rancho de las Golondrinas is a living history museum located on 200 acres in a rural farming valley just south of Santa Fe, New Mexico. 
 Special festivals and weekend events offer visitors an in-depth look into the celebrations, music, dance and many other aspects of life in the Spanish, Mexican and Territorial periods of the Southwest.
 Be sure to include a visit to The Swallow's Nest when you come to El Rancho de las Golondrinas.
Picture courtesy of Pexels
Leave a comment
Comments will be approved before showing up.