Enjoy Mia's Botanicals without Plastic!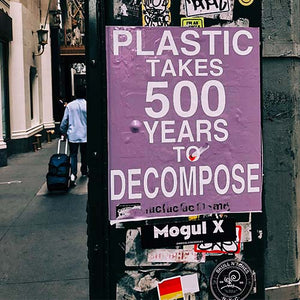 The team at Mia's Botanicals want our packaging to match the passion we have for nature, so we have transitioned to more environmentally-friendly packaging.
Our packaging includes:
• compostable trays
• resealable, biodegradable & certified compostable clear containers
• eco-friendly brown paperboard pushup tube that is biodegradable, compostable and recyclable
• amber glass bottles or jars – which are recyclable
• steel tins – which are recyclable
A few items remain to transition so stay tuned!
Plastic pollution is a global problem. Did you know that approximately 7 billion of the 9.2 billion tons of plastic produced from 1950-2017 became plastic waste, ending up in landfills or dumped.
Being part of the solution to plastic pollution not only feels good but is the right thing to do!
Photo by Jon Tyson on Unsplash
#plasticfreejuly #plasticfree #zerowaste #ecofriendly #sustainableliving #plasticfreeliving #plasticpollution #sustainability #sustainable #zerowasteliving #noplastic #reuse #savetheplanet #saynotoplastic #recycle #plasticfreeoceans #plastic #gogreen #environment #breakfreefromplastic #eco #reducereuserecycle #climatechange #reusable #zerowastelifestyle #vegan #ecofriendlyliving #wastefree #bethechange #nature #miabotanicals #certifiedaromatherapist #naturestherapy #aromatherapy
Leave a comment
Comments will be approved before showing up.