Welcome!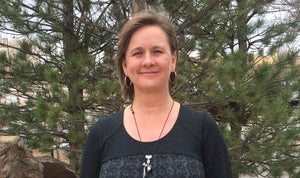 Welcome to the new Mia's Botanicals Website and Our "What's Happening" Blog!
"Of all the paths you take in life, make sure a few of them are dirt", John Muir.
The team at Mia's has been wandering…the dirt paths in the wildness of nature.
This wandering has led us to a refocused, refined and ultimately wild Mia's Botanicals.
Wild? You may ask?
Not only wild as in essential oils, which are wild, organic or unsprayed, but wild in wilderness, nature and the need for connection to all that is our mother earth.
At Mia's Botanicals, we believe that aromatherapy is nature in a bottle. The use of all-natural essential oils in our aromatherapy blends helps us to feel grounded, safe and uplifted; a little more connected with nature – wild.
As you will see, while wandering the pages of our website, all is centered on our aromablends (aromatherapy blends).
Personal Care Products with natural, quality and healthful ingredients that can be used every day. We have you covered from head to toe.
Jewelry and Diffusers that gently diffuse those precious essential oils around you. Taking a bit of nature everywhere you go.
Aromatherapy Support that embodies nature's ability to support the human like no other can.
Gifts – unique and personal; that show how much you care and emulate your love of nature.
Dispensers and Bulk Products that not only save you money on quality aromatherapy products, but reduces the impact on the environment.
We hope you enjoy wandering our new website and like what you see!
Sincerely,
Karin
Leave a comment
Comments will be approved before showing up.