About Us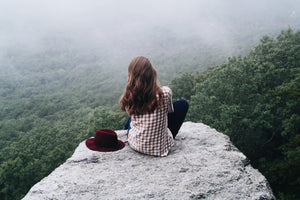 Mia's Botanicals and Gifts, LLC
Our Story, the Soul of Mia's Botanicals
 Over a decade ago, our household committed to seeking more natural personal care products and embraced aromatherapy as additions to our wellness routine. We had become increasingly alarmed at the types of ingredients that were used in many of the popular personal care products and their potential effects.
 As a life-long naturalist, I have always felt the comfort of "connectedness" with nature. I truly believe that we must remain connected to nature in order to truly flourish and have found many others feel the same. This love of nature is what has inspired me to be a life-long student of aromatherapy.
 I began researching the therapeutic benefits of essential oils and the healing and protective properties of natural oils and butters. With new found understanding, I focused on formulating aromatherapy personal care products for our family and close circle of friends.  The response was overwhelming which has motivated me to continue down this path.
 Upon earning my Certified Holistic Aromatherapy certification, I began blending essential oils to provide holistic support for the physical, psychological and energetic wellbeing.  Combining my essential oil blends (or aromablends as I like to call them) with quality ingredients for personal care creates a synergistic effect that nourishes and supports.
 Living in the arid high desert of Santa Fe, New Mexico, my skin is always dry; hands are chapped and lips are cracked. After a few weeks of using my moisturizing formulations my skin felt younger, my lips softer and even my nails grew stronger & longer.  One of the most frustrating skin issues I have is with Rosacea. Every commercial moisturizer I used on my face would cause painful flare ups. I have formulated an aromatherapy moisturizer that quenches my face without the painful after effects. Moisturized at last!
I continued to explore more natural options and discovered a replacement for my expensive "salon quality" products. These salon products that I was using on my hair, were leaving it dull and flat, my aromatherapy shampoo and hair conditioner products have actually put a bounce back in my hair and brought back luster that I haven't seen in 10 years. The result, great affect in more wholesome products.
 I had always heard that natural products didn't work as well, whether it was personal care or products for the home (and was skeptical myself).  What I have learned is that is absolutely not true! Natural aromatherapy products that are thoughtfully blended are more effective, safer and more considerate of the environment.
 Traveling down a dirt road less traveled to find a more natural aromatherapy personal care solution as part of our wellness routine is the single, most significant and gratifying thing that we have ever done. The soul of Mia's Botanicals was born!  Mia's has empowered us to live a more natural lifestyle through aromatherapy personal care that supports the mind, body and spirit. I hope that you find yours in Mia's Aromatherapy personal care products too.
 Karin
 Karin Frost-Madrid
Certified Holistic Aromatherapist and Founder of Mia's Botanicals & Gifts
 Logo for NAHA and AIA here
 "Of all the paths you take in life, make sure a few of them are dirt" - John Muir
Woman sitting on a large rock overlooking a dense forest. We look to nature for solutions. Photo courtesy of StockSnap
Leave a comment
Comments will be approved before showing up.