The Effects of Social Distancing on Your Emotional Wellbeing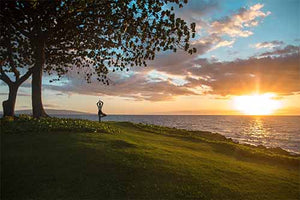 By now, many of our communities are experiencing some level of social distancing measures to reduce our exposure to the COVID-19 virus (aka coronavirus).
At first blush, this seems like something that we can easily accomplish: staying 6 feet away from someone; don't gather in large groups; and in some cases- stay at home.
From many articles read, I have learned how truly difficult this can be. Humans are social creatures, even those of us that are more hermits than others. Loneliness can creep in.
Stay connected with family, friends and colleagues!
Social distancing doesn't mean social isolation.
I have actually scheduled reminders to ensure that I am consistently doing this.
Phone calls help me to hear their voice. This alone brings comfort by embracing the sound of their voice.
Group chats or texts helps to discuss the topic of the moment. Sharing of information, experiences and laughter – even through text makes me feel connected to my tribe.
Video chats are a fabulous way to virtually be there with a group. You can see and hear them in real time for a more intimate connection.
Stay active!
We all know that being physically active is good for physical body, but how about our emotional wellness? Absolutely!
Exercise increases blood circulation to your brain and releases endorphins, powerful chemicals in your brain that energize your spirits and make you feel good. 
I feel more energetic throughout the day, sleep better at night, feel more relaxed and maintain a positive mood – when I exercise.
Some of the physical activity I engage in:
Running with my fur babies
Gardening
Weight training
Yoga
Hiking with my love
Many instructors who once offered in-house sessions (such as Yoga and Zumba) are now offering them online through Facebook or You Tube, so you can continue to participate with them during this social distancing time. Gotta love technology!
Practice the Use of Aromatherapy!
By now, you understand that this is a vital part of my wellness plan.
Aromatherapy is beneficial for emotion and mental wellness due to the chemical composition of the essential oils.  
Aromatherapy practices I use:
Diffusing essential oils. Using my Spa Vapor + Diffuser, my favorite aromablends:
Applying aromatherapy personal care products. My daily favorites:
Inhaling essential oils. Using my personal diffuser, my favorites:
It is important to use essential oils safely. Subscribe to my newsletter to learn about safe use of essential oils.
For more information on what is aromatherapy, visit my "The More You Know" blog.
Stay well my friends!
Much love,
Mia
Photo courtesy of Divine Dizine
Leave a comment
Comments will be approved before showing up.