Shaving Savvy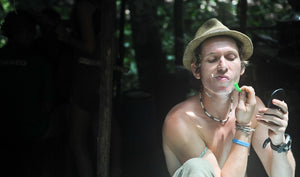 Many of us do this, but are we doing it effectively?
Shaving that is. . . Did you know that there is a process to shaving that will reduce the irritation, nicks and dryness?
The answer is YES! Here are Mia's tips for shaving, which anyone can use.  
Prepare to shave: start by softening the stubble that you want to shave away. This is done by washing or rinsing area with warm water and patting dry the area. Better still, shave while in the shower (as long as you turn off the water during the event - conservation is always good). Savvy shaving action:  
Dispense shaving product into palm, rub together and massage into skin using circular motions that ensures the stubble is thoroughly coated. Use short strokes following the direction of the hair growth and rinse your razor regularly.
Home stretch: After shaving rinse the skin with warm water and apply aftershave balm or shaving oil.
Mia's offers a great selection of shaving oils, shaving creme and aftershave balms.
#MiasShaveYourFace #MiasNatureTherapy
Photo Courtesy of Stokpic
Leave a comment
Comments will be approved before showing up.