Part 3: Blinded by the Abuse (Opinion Piece)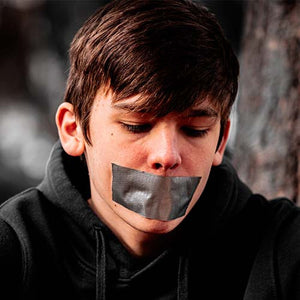 Continuing our learning about domestic violence focuses on the children of the abused.
Domestic violence affects many friends and families (whether extended family members or members of the nuclear family unit). In recent years awareness and discussions of this topic have elevated it to a broader community shedding light onto a very dark corner of our existence in the United States.
There are some states in the United States that charge mothers with a crime if they did not protect their children from abuse of a partner, friend or neighbor. Sometimes, the mother was given a longer period of jail time than the perpetrator convicted of the abuse!
A common response from many people when this topic comes up is, "she should protect her children at any cost".  It is hard to understand why the mother would allow this to happen.
The psychologists in documentaries state that many of the mothers are themselves abused by the same person, resulting in a kind of psychological "prison" created by the abuser, and are unable to see or in denial about what is happening to their kids.
Most times, abuse happens when the mother is away from the home. The abuse can be sexual, physical as well as mental.  The abuser creates the same psychological prison for the child (as is described in our first blog) so the child says nothing to the mother. The child may eventually resent the mother thinking that "mother should know this is happening to me and did nothing to stop it", further eroding the familial bond of support that once existed.
Through the manipulation, they have gained another victim to feed their need for total dominance over another human being. 
#children #toxicrelationships #childhood-trauma #domestic-violent-survivor #domestic-violence #emotional-abuse #homeless  #strongereveryday #heal #youareenough #youarenotalone #yougotthis #strongwomen #emotionalabuse #survivor #barrettfoundation #esperanzashelter
Mia's Botanicals Bloom Box Charities
Photo by Jackson Simmer on Unsplash
Leave a comment
Comments will be approved before showing up.