Grooming Basics for a Bodacious Beard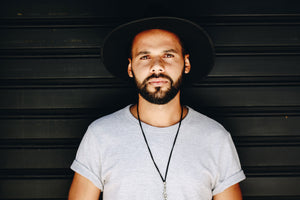 This time of year – going into the fall and winter seasons – many men decide to grow facial hair as part of their style. This is a big decision and takes commitment and determination!
Facial hair for men is in fashion for men with styles ranging from the primal and rugged to the refined and sophisticated. When we talk about facial hair we are taking mustaches, goatees and full beards, all of which require a commitment to care and maintenance.
        Bodacious beards should look shiny and well groomed, no matter the style you are going for. Because the hair tends to be more course than other hair, it requires more hydrating to tame it and eliminate flakes – using beard oil. For best results, apply beard oil after washing your beard as the hair follicles are open and absorbs the oil more easily. Bodacious Beard Oil, by Mia's Botanicals is a nourishing aromatherapy product that contains organic jojoba, evening primrose and neem oils and free of parabens and phthalates – and is vegan.
       Good hygiene is as important as style.  With the close proximity to your mouth and nose, facial hair can become odiferous – something that you may be nose blind to. Bodacious Beard Wash, by Mia's Botanicals is a is a simple, yet effective cleaning and conditioning formulation with Pro Vitamin B5 and organic Jojoba that is free of: phthalates, parabens, sulfates – and is vegan.  Case in point - during a demonstration of our beard care products, a wife of a bodacious bearded gentleman, reinforced the need by dragging him over to try -and ultimately- purchase beard care products for him (to his surprise and probably embarrassment).  Don't let this happen to you!
       Portions of the facial hair require more taming than others. When starting to grow your masterpiece or for taming the hair under your nose, mustache wax aids in managing those wild hairs! Primo Mustache Wax, by Mia's Botanicals is an all-natural aromatherapy formulation that includes natural butters, oils and wax that provides a slight holding action while providing hydration (also free of parabens and phthalates).
      Go forth, my good man – grow that bodacious beard with confidence and style!
#MiasBodaciousBeard, #MiasForMen
Photo Courtesy of ISO Republic
Leave a comment
Comments will be approved before showing up.