Freshen Your Living Space, Naturally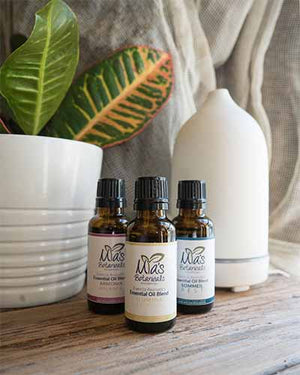 We all like our homes to smell fresh and clean. What that means and how we achieve this will vary between individuals.  
An interesting article, by Karen Alexander -Oncology Wellness Specialist from Akerman Cancer Center, stated "Air fresheners contain phthalates and many other hazardous chemicals such as benzene, formaldehyde, propellants, solvents, benzenes, and synthetic musks, among others. These chemicals can be easily inhaled, land on the skin and be absorbed, or accidently ingested. Studies have shown long term exposure to these chemicals can cause damage to the lungs, liver, kidneys, and central nervous system and may alter the body's hormones (hormone disruption effect), which may increase the risk of some cancers and the risk of reproductive problems."
On our road to a more healthful life, we wanted to share alternatives that will freshen your living space without the harmful chemicals found in some common products.
Use essential oils to freshen your home.
Tart Warmers – replace the fragrant melt with 10 drops of your favorite essential oil blend. Do not leave warmers unattended regardless of the item you are warming.
Sprays

Replace your air freshener spray with an aromatic diffuser and 12 drops of your favorite essential oil blend. The great thing about the diffuser is many have a timer and will run for a few hours – giving you continuous aroma without the worry.
Choose an aromatherapy spray that is formulated to freshen like Mia's Botanicals Sheer Essence Lavender Body Spray. It is safe for linens and to spray in the air (as well as fabulous for the body).
Photo by DivineDizine
To read Karen Alexander's article: https://ackermancancercenter.com/blog/the-dangers-of-air-fresheners
Leave a comment
Comments will be approved before showing up.